It's time again for da carving to commence. This year, we did all our carving on sunday after I was away at the Sea Witch Festival, in Rehoboth Beach, DE. For the first time in years, I dressed up for halloween. When I get some of the good pictures from others, I'll post a few.
However, this post is all about pumpkins! We sort of went into this year with vague ideas at best. Ellen and I planned a Portal pumpkin, which i envisioned as a 3D thing with cutout sides. She did almost all the actual work--I just designed it. I thought it came out pretty well, as you can see below (unlit and lit versions):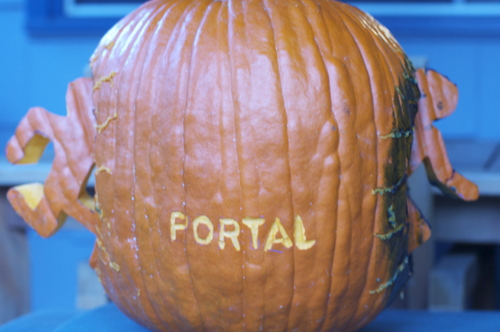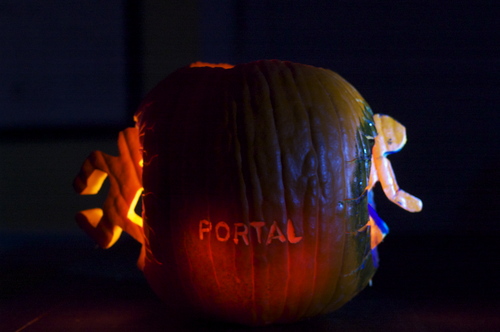 Katie did everything herself. She found a Yatsuba picture of the girl holding her hands over her head and yelling. Unfortunately, the hands are indistinct, so it's hard to see them as hands, but I still liked it. She did do the entire thing herself, though, so she gets lots of credit for that (lit only):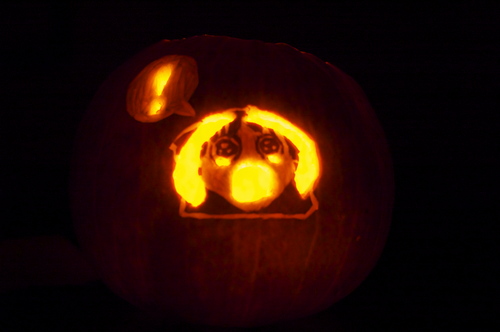 Finally, I wasn't actually sure I'd do a pumpkin this year, but discussing an idea with Katie made me want to try to do a completely carved out, bas-relief pumpkin. Essentially, letting the shape of the thing come out from the pumpkin. I'm not sure it really worked, but it came out reasonably well anyway (and didn't take the 8-hours the Matrix one did last year...)
So, my entry this year, Katie had named "Identity Crisis", which I loved (several angles of unlit, and one lit):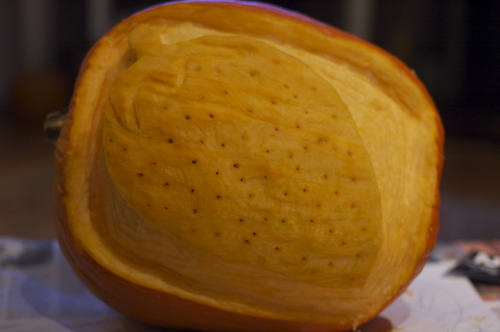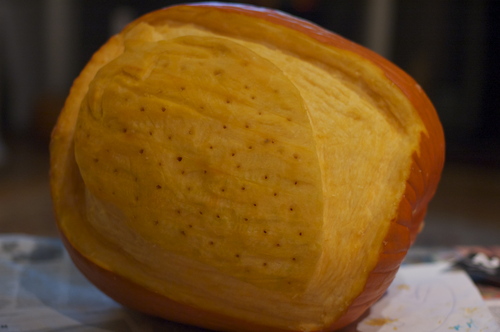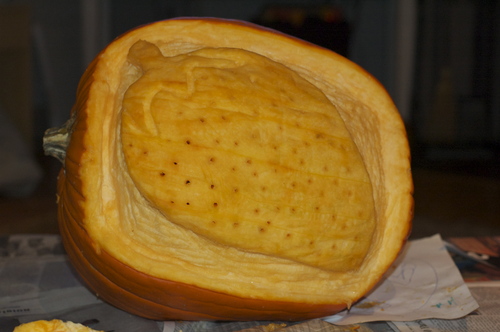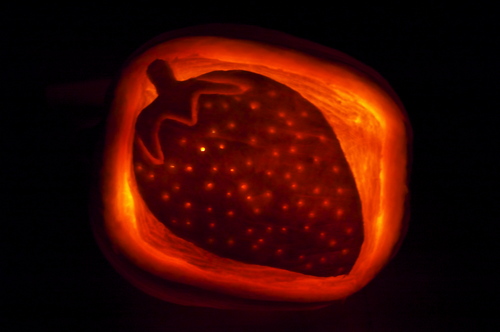 So, there's this years crop. Hope you enjoy!