This is the first year we're doing pumpkins as a family. At this point, Katie and Ellen are still getting help, but they're hanging in there!
Here's Katie's kitty cat: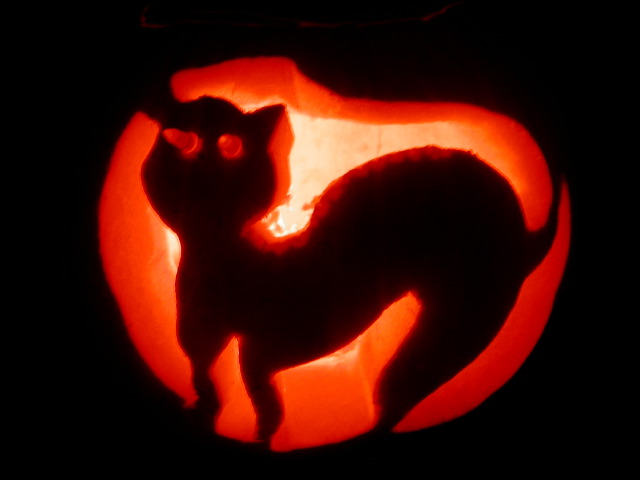 And Ellen did a "disco" version of Pearl, from Finding Nemo: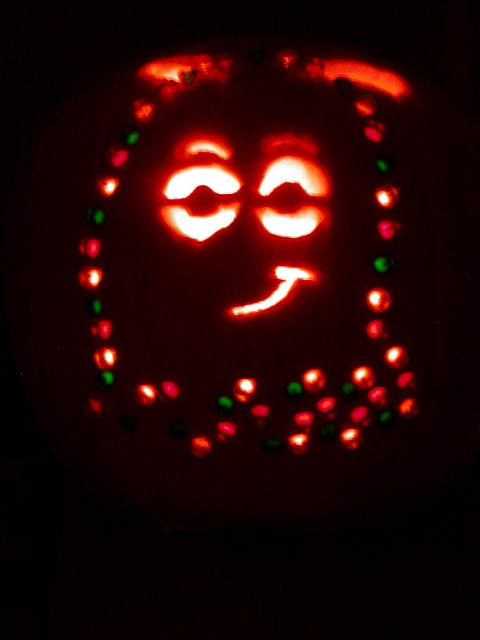 And I'm pretty proud of the Marlin/Nemo I did: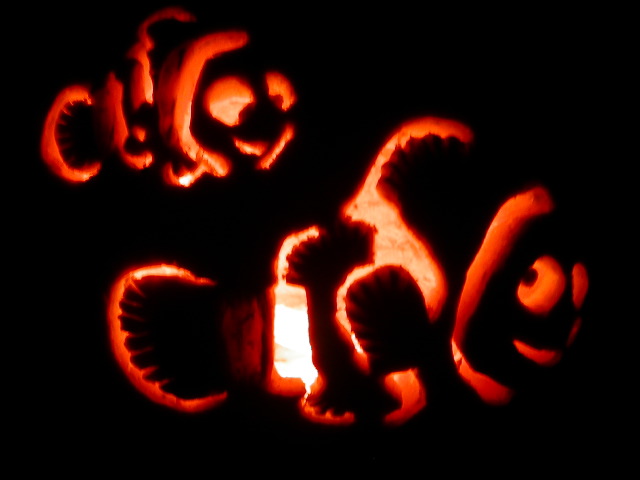 Geez, how could I have carved a marlin with the Yankees losing to them?? Ack!