This past weekend, we celebrated Ellen's 13th Birthday with dinner on Thursday (her actual birthday) and a sleepover for a bunch of her friends on Saturday night. It was wonderful seeing her with her friends. We rarely see her with a group of friends, and it was clear that her friends are a really nice, LOUD bunch of girls. We couldn't be happier at the sight.
I made fried chicken for our "picnic in January" and this time I brined the chicken before breading/frying. Let me tell you, if you've never brined chicken for frying, it's definitely a good idea. It was the tastiest fried chicken I've ever made.
I also made a cake, something that has become a bit of an annual thing much like my pumpkins. I had the idea back in August and it came out very nicely, I think. It's a half of a Companion Cube from the video game Portal.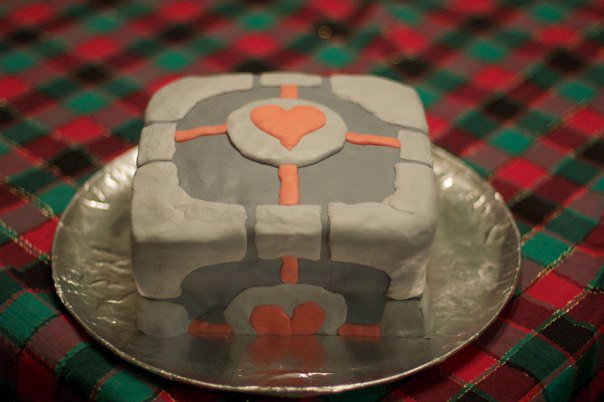 And, of course, the proud birthday girl with her cake: