Well, it's Halloween and that means time to carve the pumpkins! My 2 little girls are troopers, but they still have some trouble doing much carving, so daddy helps. I'm not much of an artist, but I seem to do my best work in pumpkin. A short lived medium, sadly, but there are always pictures!
So, here are this years contestants:
First, Katie's Kitty Cat: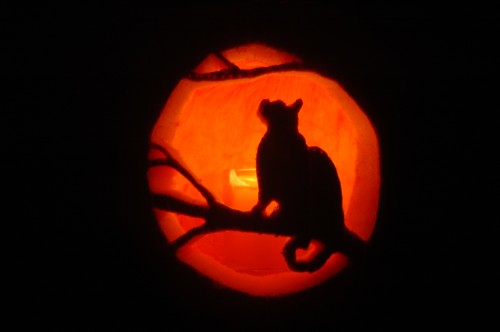 Next, Ellen's Snoopy: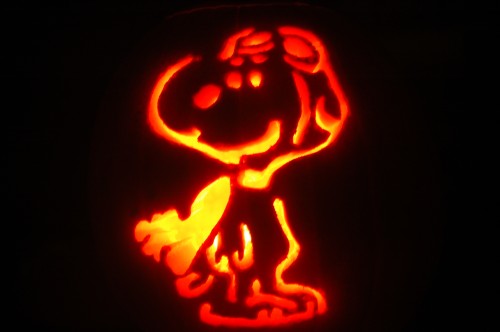 Finally, Max and Ruby, by me: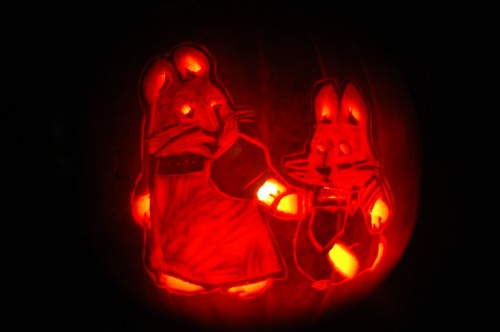 Hope you all have a great Halloween!