Another year, another batch of pumpkins. Topping the previous years has gotten difficult, and frankly, tiring. Nonetheless, here are this years entries:
Katie did a lovely little owl. One of the nice things about them growing up is that they can do much more of these on their own. Katie did about 80% of the work here: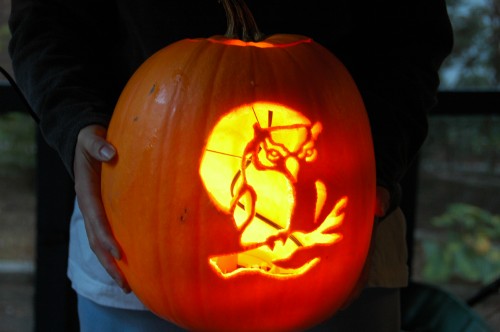 Ellen's comes from the Simpson's movie, as seen below, in what was one of the most bizarre scenes I've ever seen. Behold, Spiderpig (the original, and Ellen's version):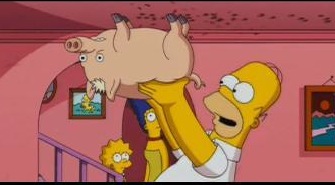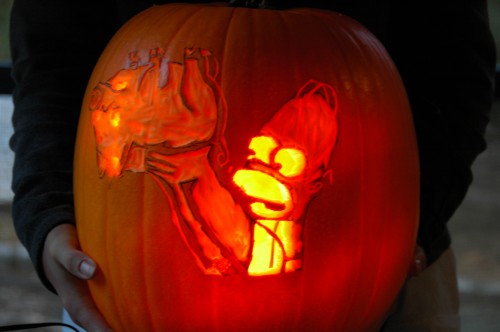 Finally, my pumpkin is Saphira, the dragon from Eragon, as pictured below. She's supposed to be blue, but I didn't have a blue light. If i have time, I'll get one and put it in the pumpkin to see how it looks. I think she came out pretty well, but I was seriously cursing as I spent 5 hours over 2 nights doing this...
Original: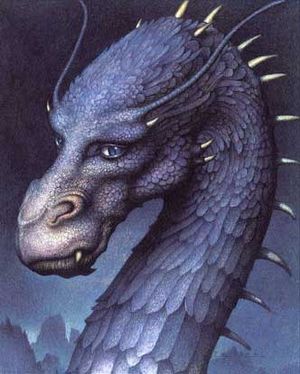 Mine: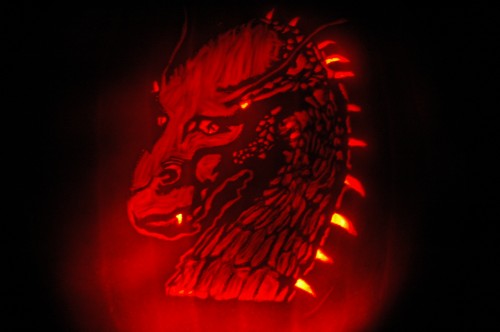 All in all, a good pumpkin year. Only real complaint is that the kids' pumpkins got all withered by Halloween. I guess next year, we'll have to do it much closer to the day. This year, we did it on Sunday, with today being Wednesday. Poor withered Homer.